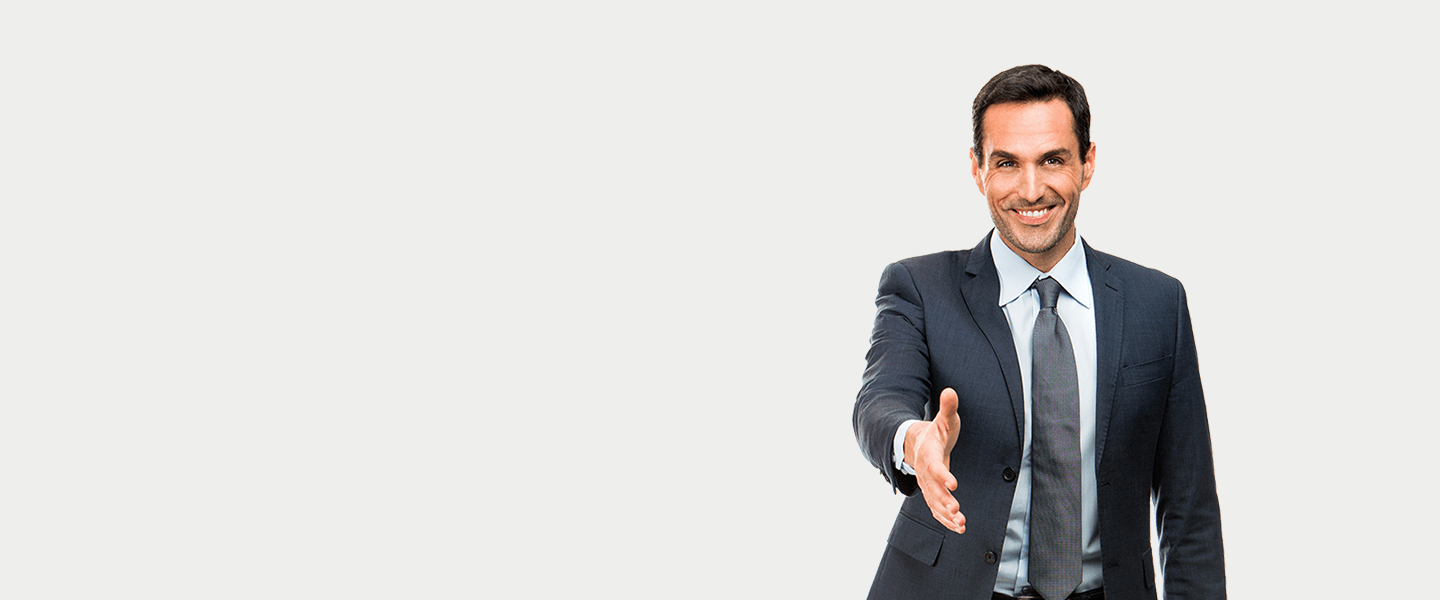 6 Tips to Avoid Fake Job Postings
By Jazmyn M. | April 10, 2020
Do you know how to spot a fake Publix job listing? In today's digital world, there are many places you might see a job advertised, but not every job ad is legitimate. Cybercriminals may pose as trustworthy employers and post a fake job ad to obtain your private information, like a Social Security or credit card number.
We care about the safety and security of our candidates' data. To ensure your information is protected when searching for or applying for a job online, ask yourself these questions:
Where was the job advertised?
Publix posts current employment opportunities on several job boards, including, but not limited to, Indeed, Glassdoor, LinkedIn and ZipRecruiter. Oftentimes, companies like ZipRecruiter partner with many other job board sites to promote employers' job postings. While the placement of a job listing can vary, we recommend doing research to ensure the job boards you find are credible sources. You can search the name of the job board online to read what other people have said about the company. If you can't find anything online about the company advertising the Publix job, it's likely not a legitimate source.
Is there a Publix profile associated with the posting?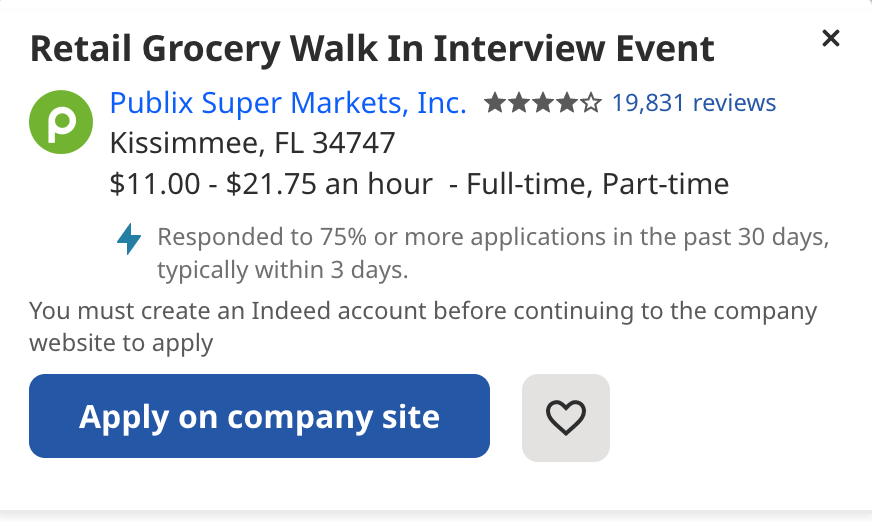 When Publix posts employment opportunities on job boards, we usually post using a profile with our logo and information about why a job seeker should choose Publix. This example is from Indeed, where the candidate can click on "Publix Super Markets, Inc." to read reviews and learn more about the company.
Are there specific job requirements or a job description listed?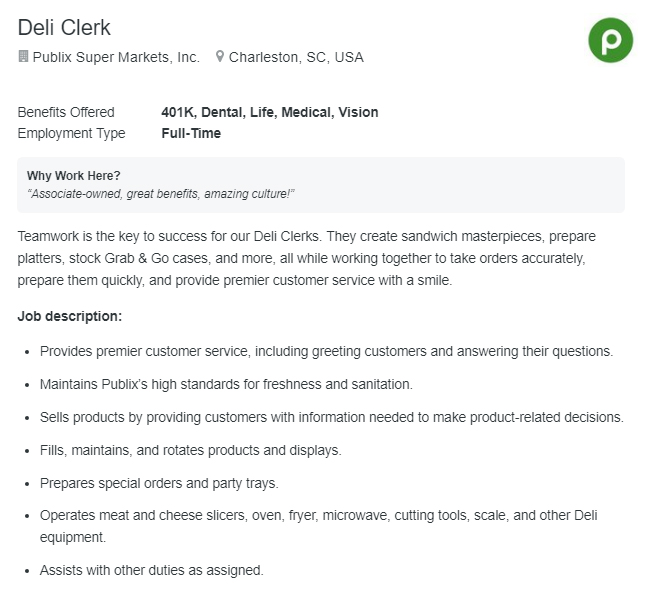 Publix commits to providing candidates with as much job information as possible. Our postings always include a detailed job description. If you see a posting that is vague and doesn't provide information, then it may be a scam. See the example of part of a job posting for a deli clerk position on  ZipRecruiter. This is an example of how detailed we make our job descriptions to ensure the best experience for our candidates.
What action is the listing asking you to take?
Occasionally, an "Apply Now" button appears within a job listing. Clicking the button populates a form requesting the candidate's name, email address and contact number. You might even see an option to upload a resume and cover letter for recruiters to review. This is typical for retail positions advertised on Indeed, and occasionally on LinkedIn. It's easy to spot a fake listing if you are presented with multiple pop-up boxes requesting sensitive information.
We don't recommend providing any sensitive information like a Social Security number or date of birth unless you're applying through one of Publix's applicant tracking systems, either the Talent Application Gateway or BrassRing. And Publix will never ask for a payment to process a job application, so if payment information is requested, you know it's not a Publix application.
Do links take you to a Publix website?
If the "Apply Now" button links to another website, pay attention to whether it is on a Publix domain. Our corporate websites contain "publix.com" in the URL. You may also come across job listings that direct to BrassRing, which is where candidates apply for opportunities in corporate, distribution or manufacturing.
Does the listing indicate that your information will be shared for promotional use?
Publix does not sell candidate or customer information, nor do we partner with any organization that will. If at any point throughout the application process you are asked to acknowledge that your information is going to be shared with a third party, it is not a legitimate Publix job posting.
You can learn more about how we use customer and candidate information by visiting our privacy policy.
Your safety and security are important to us! The examples covered in this blog were not all inclusive. We encourage you to take extra steps to ensure any sensitive information you provide is secure. Please reach out to Publix Careers on Facebook, Instagram, Twitter and LinkedIn to connect with our recruiters if you have any questions.
---