Community Heroes: Manager of Associate Diversity and Inclusion
We're big on holidays around here, especially when they involve family, friends, and of course, food!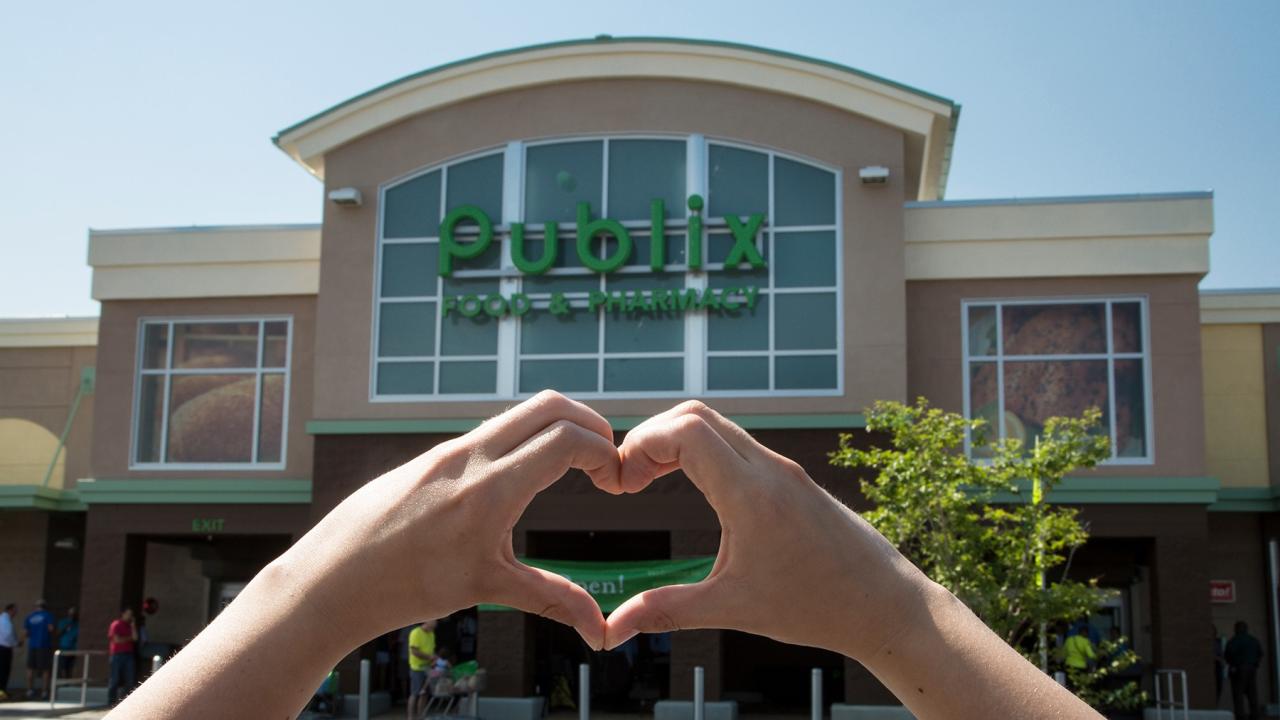 At Publix, we pride ourselves on providing premier customer service. We also pride ourselves on being involved as responsible citizens in our communities. In our Community Heroes blog series, we highlight associates within the company who go above and beyond in service to their community. Today, we meet the manager of associate diversity and inclusion.
Meet LaTarsha, Manager of Associate Diversity and Inclusion.
LaTarsha has been with Publix for nearly 28 years! At the beginning of her career, LaTarsha was a single mother and wanted to work for a stable company with great benefits. That's what led her to Publix. She quickly learned of all the career opportunities available to her and began building her Publix career.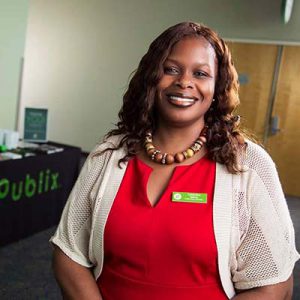 LaTarsha was hired on as an expense accounting analyst, moved to the legal department as an investigator, then became an associate relations specialist. After spending time in associate relations, LaTarsha transferred to the store where she worked her way up to customer service manager, then went back to corporate and gained experience in several other positions until transitioning into her current role as manager of associate diversity and inclusion.
"As manager of associate diversity and inclusion, I am responsible for strategizing and implementing ways to ensure that Publix continues to expand diversity and inclusion within all areas of the business," said LaTarsha. "This is special to me because I get to make positive changes."
Part of those positive changes involve many relationships with community partners.
Giving back to the community.
Before becoming the manager of associate diversity and inclusion, LaTarsha spent time on the retail staffing team as a retail staffing specialist, and then as the manager of retail staffing.
"Over the years in the positions I've held at Publix, I've participated in hundreds of community job fairs at various high schools, colleges/universities and other organizations," shared LaTarsha. "Though these larger events were helpful to many in our communities, I recognized an opportunity for individualized, hands-on support, so I began coordinating smaller efforts."
LaTarsha conducted mock interviews to assist the youth with gaining employment and educated different organizations about Publix and the many career opportunities we have available. But she soon took her efforts one step further. LaTarsha established a relationship with Urban League affiliates and organized a youth workforce development series. The series provided hands on training to youths in the community to gain knowledge of various age-appropriate store positions at Publix. The series continues to be rolled out to additional Urban League affiliates, as well as other organizations, including Career Source, Boys and Girls Clubs and YMCA locations.
"In our first youth workforce development series with the Urban League, we had 16 attendees. Of those attendees, we hired 13," said LaTarsha. "It was such a rewarding feeling helping youth in our community secure their first job."
Outside of sharing Publix knowledge, LaTarsha also enjoys volunteering at organizations like Be A Player. This organization provides free physicals to underserved communities.
"What I enjoy most about community involvement is being able to help those less fortunate than myself," said LaTarsha. "My passion truly is to help others."
LaTarsha works closely with many minority community organizations.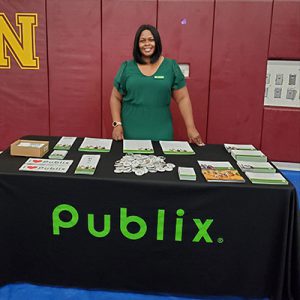 "I enjoy dedicating my time to efforts that support others in any way possible. Whether it's volunteering alongside others, educating the community on workforce development, assisting with Publix career applications or acting as a liaison to connections within Publix – I tend to be a go-to for many."
LaTarsha is often viewed as a mentor in many ways. She is the person organizations, individuals, and even Publix associates reach out to for guidance.
"When I see someone that I have helped in some way continue to grow and progress in their career, it brings me so much joy," said LaTarsha. "I'm grateful to work with a company that affords me the opportunities to help so many."
Interested in learning more about Publix careers? Connect with us on Facebook, Twitter, Instagram or LinkedIn!
---