Publix Patriots: Military Policeman to Senior Project Manager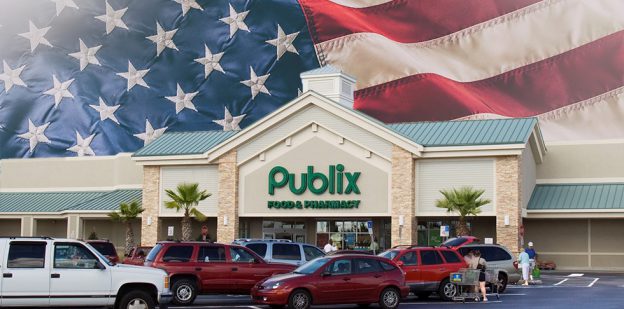 At Publix, we are proud to employ military veterans. Each month, we highlight one of our Publix associates and their journey from the military to a career with Publix. This time in our Publix Patriots blog series, we share how a former military policeman used his experience in the Florida Army National Guard to become a senior project manager at Publix.
Meet Thomas, Senior Project Manager in Construction.
Thomas wasn't always sure what career path he would take. In fact, it wasn't until attending business school that he figured out where to start. While in school, Thomas was tasked with interviewing a local business leader.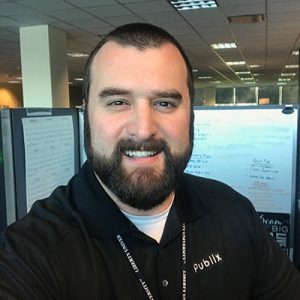 "I interviewed my wife's (Publix) store manager and let's just say by the time we finished our conversation about Publix, I knew where I wanted to start my new career," Thomas said.
Thomas joined Publix 13 years ago as a distribution operator in the frozen foods warehouse in Lakeland, Florida. During the start of his career at Publix, he was also a military policeman in Florida's Army National Guard.
In 2008, just six months after starting with Publix, Thomas was deployed to Afghanistan. During that time, the recession hit and many of his fellow soldiers in the National Guard lost their civilian jobs. Thomas shared, "I am so grateful that Publix held my position through the recession and welcomed me back with open arms upon my return more than a year later. They even allowed me time to retrain in my job to help me transition back to normal life."
In 2012, Thomas completed his service commitment and was honorably discharged after serving eight years in Florida's Army National Guard.
How Scott's military background helped him at Publix.
As a military policeman, Thomas learned a lot about service and dedication to a mission. He relates this to Publix's mission of serving each other and our communities while working toward being a premier quality food retailer. He shared, "I was required to demonstrate organization skills, decision-making and good leadership in my job as a military policeman, and those are skills that I use regularly here at Publix to get my job done." 
Thomas also shared that being able to work calmly under pressure was a useful skill he learned in the military and one that is important in any workforce. If he could offer a piece of advice to veterans looking to apply at Publix it would be to find skills that were used in the military and highlight them on resumes and cover letters. Then touch on those skills during interviews.
"Veterans are known to be reliable, hardworking and dedicated individuals," he said. "Sometimes that is just what Publix is looking for in a candidate."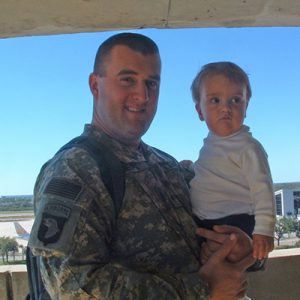 Another piece of advice Thomas shared with those interested in a career with Publix is to keep an open mind and look at all job offerings. Being a part of the Publix family offers a wide range of opportunities with Publix's strong promote-from-within culture.
We feel fortunate to have an associate like Thomas in our Publix family. Help us share his story with other veterans who might be interested in a career with us. Follow our Publix Careers channels on Facebook, Instagram, Twitter and LinkedIn to connect with our recruiters and learn more about what makes Publix a great place to work.