Publix Patriots: Squad Leader to Director of Loss Prevention and Safety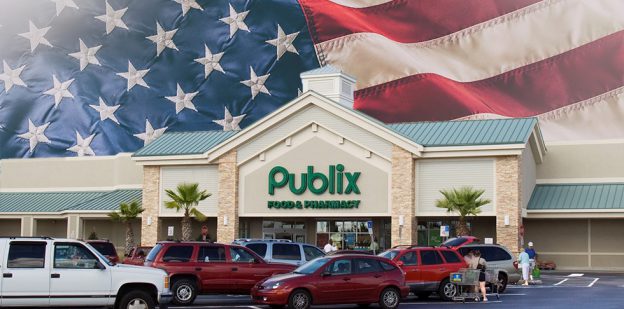 Did you know Publix was recently recognized by Indeed as one of the best workplaces for veterans? We are proud to employ veterans and value the skills they've learned in the military. Follow our Publix Patriots blog series, where we highlight some of our military veteran associates and the second home they found working at Publix.
Meet John, Director of Loss Prevention and Safety.
John has been a member of the Publix family since 1984, when he started working as a front service clerk. At just 16 years old, John had his whole career mapped out. The plan was to work at Publix until he was old enough to enlist in the military. His father served 43 years in the Navy and John couldn't wait to continue that legacy. When it came time for John to enlist, his father talked him into taking a military leave in case he wanted to come back to Publix after his first enlistment. "Turns out, he was right about doing that. Enlisting in the Army, and later coming home to Publix, were two of the best decisions I'd ever made," John said.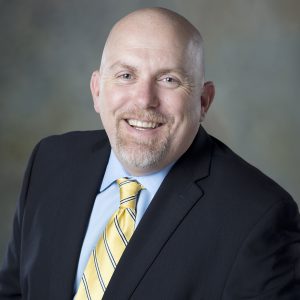 John served four years in the Army as a squad leader. He spent 20 months in a war zone, where he was responsible for the safety and well-being of a team of fighting soldiers. Now, as the director of loss prevention and safety, he is responsible for the safety and well-being of Publix customers and associates. He manages several departments that work to protect Publix from crime, loss and disaster.
How John's military background helped him at Publix.
While there were several important lessons he learned in the Army, John listed some of the most valuable takeaways that he feels anyone can adopt to be successful at Publix. "The most important rule I took from my military experience is to never compromise the care and well-being of someone you've been charged with leading. Whether you are the first set of boots on the field or the last ones to leave it, your team is always counting on you to lead them in the right direction," he shared.
In the military, lives may depend on how well you do even the smallest of jobs. John told us that once you learn that, you give everything your all and always produce results. John's persistence and attitude to always get the job done right have shaped his career with us.
John learned the value of trust as a squad leader. He pointed out that it is always necessary to have people in your group who you can count on, whether that's on the battlefield or at the office. It took establishing that sense of trust in his squad, and in his teams at Publix, to properly lead them toward success. John defined leadership as the ability to get others to want to follow you. He firmly believes that both teamwork and leadership are built on a foundation of positive relationships and trust. He told us, "It's amazing what people will do for each other when they truly feel like they are a part of a team."
John shared that there isn't a day at work where his experience as a soldier doesn't apply to what he does at Publix. He feels blessed to work for a company that shares so many of the values the military instilled in him.  If you are a veteran looking for a second career, consider joining the Publix family! You can apply online for any of our retail locations using the Talent Application Gateway. If you are interested in positions at our corporate offices, warehouses and manufacturing facilities, check out what current openings are available.
John's advice for veterans interested in a career at Publix is to steer away from trying to directly translate your tactical job skills. "Instead," he said "focus on the traits and experiences you gained as the specialist in your field or as a leader. For example, being Air Assault qualified doesn't say much to a civilian hiring manager, but the traits you learned from that experience (perseverance, leadership, problem solving, etc.) will speak volumes."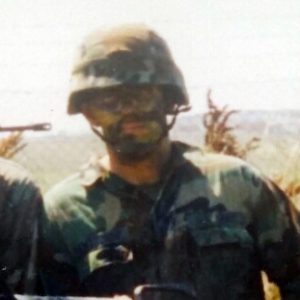 We feel fortunate to have a strong leader like John on our team and are proud of his service to our country. Help us share this story and others from our Publix Patriots blog series with veterans interested in employment opportunities.
Follow our Publix Careers channels on Facebook, Instagram, Twitter and LinkedIn to connect with our recruiters and learn more about what makes Publix a great place to work.