Job Spotlight: Omnichannel Analytics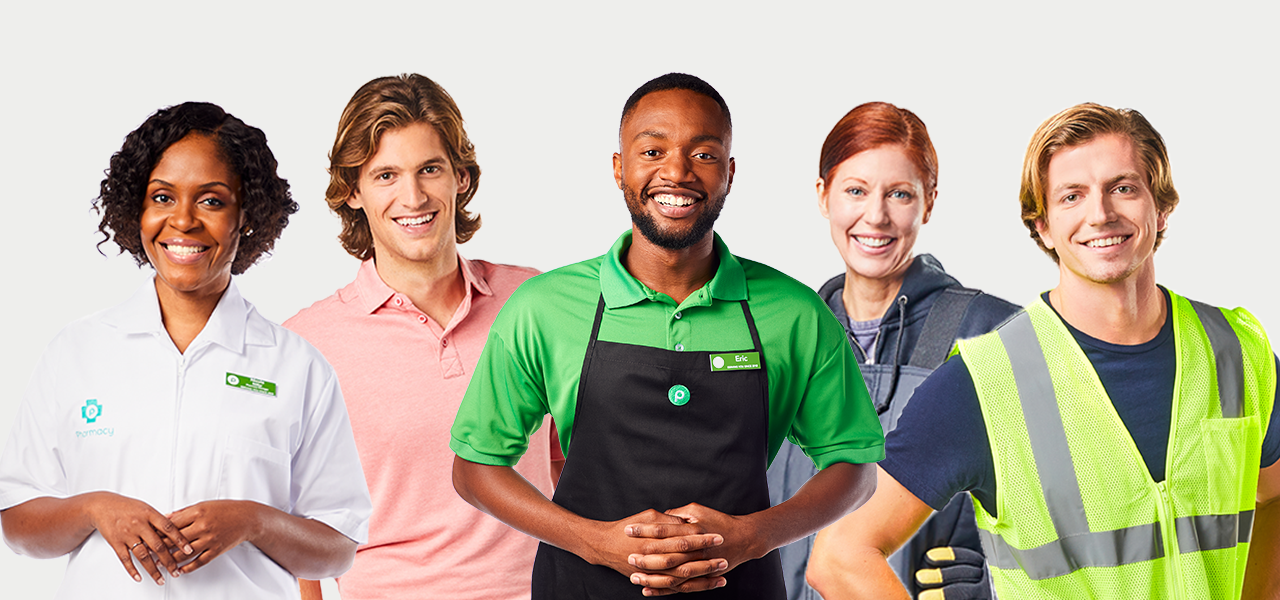 At Publix, we always strive to provide our customers with a convenient and pleasurable shopping experience, whether that's in store or online. If you've ever used Publix Delivery, picked up your groceries using our curbside service or ordered a deli sub online, you've taken advantage of some of our omnichannel shopping solutions. The word "omni" means "all." We provide customers with options to shop in "all" ways — online or in store. To learn more about how omnichannel supports our business, we spent some time with the manager of business analysis and reporting for omnichannel, Frankie Nicotra.
Meet Frankie, Manager of Business Analysis and Reporting: Omnichannel Support.
Frankie started his career at Publix as a front service clerk while in high school. He continued working in retail through college, where he pursued an undergraduate degree in accounting. Upon graduating, he began working in the business analysis and reporting (BAR) department, consulting and providing financial advice to our fresh and grocery retail business units. In 2016, he was given the opportunity to lead a brand new team responsible for data analytics and financial reporting, a department that would later be called omnichannel. The group that Frankie manages includes roles ranging from senior business consultants to analytics trainees. "Each associate on my team brings a unique skillset and background to the table. Our team runs very lean, so each associate is accountable for a wide breadth of roles and responsibilities," Frankie shared.
What is Omnichannel?
The omnichannel team is one of the newest and most innovative departments at Publix. You might be wondering what omnichannel means. "Put simply, omnichannel refers to the digital solutions we offer customers that extend our business beyond the four walls of our store," Frankie explained. "This includes delivery, curbside pickup and in-store pickup." His team is one of several sub-departments within business analysis and reporting (BAR). Frankie's team is responsible for all the data analytics and financial reporting that is related to omnichannel. This includes understanding what our customers want and how we can provide them with those services in a way that creates the most value to stakeholders in the company. Frankie uses the word "fast" to describe what the omnichannel team does, because that part of the business is constantly growing. The omnichannel business is highly competitive, so it takes a team of highly productive and skilled associates to remain relevant in the industry.
Joining Omnichannel Support.
If you enjoy a challenging environment, with work that changes week to week, and have experience in an analytical field like statistics or computer science, you may be a good fit for the omnichannel support team. According to Frankie, "A strong understanding of how to link data tables and how to apply statistical concepts in a real-world environment is a good foundation. A degree at the graduate level and/or any additional certifications in data analytics would also be a plus."
Beyond technical skills, Frankie finds that candidates who think critically and have an aptitude for business excel in this role. He looks for candidates with a positive attitude, a desire to learn and a "winning" mentality. Creativity and flexibility are also important to be successful in omnichannel because the scenarios they encounter often involve combining multiple disciplines (i.e. marketing, finance, statistics, technology and operations).
"If you are looking for the chance to have a meaningful impact on one of the fastest growing areas in the grocery industry, this is the team for you," Frankie said. "One of the best parts of working in BAR is having the opportunity to work with executive leadership and have a direct impact on the business." You can stay up to date with our current openings online and search for opportunities in omnichannel.
Follow our Publix Careers channels on Facebook, Instagram, Twitter and LinkedIn to connect with our recruiters and learn more about what makes Publix a great place to work.
---