Job Spotlight: Truck Drivers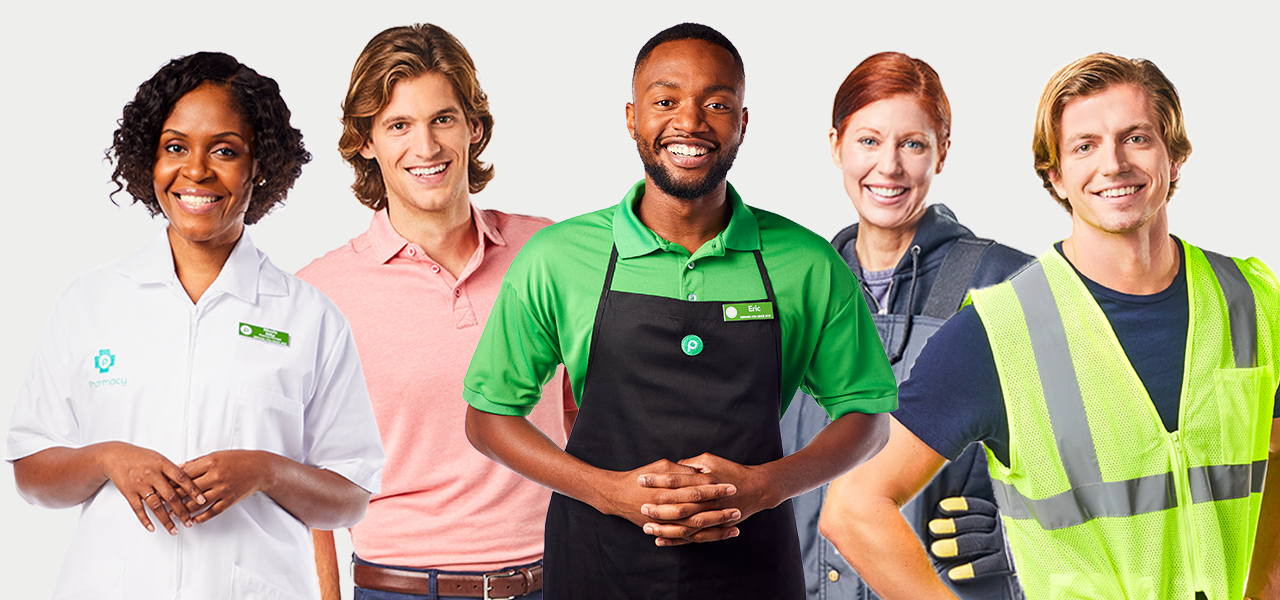 These associates are popular during hurricane season in our Southern states because they bring much-needed supplies to impacted areas! Welcome back to our job spotlight series. This month we are taking you on a ride with our truck drivers. Without them it would be impossible to meet the grocery needs of our customers. Buckle up as we take you behind the scenes of what it's like to be a truck driver for Publix!
Riding with Publix truck drivers.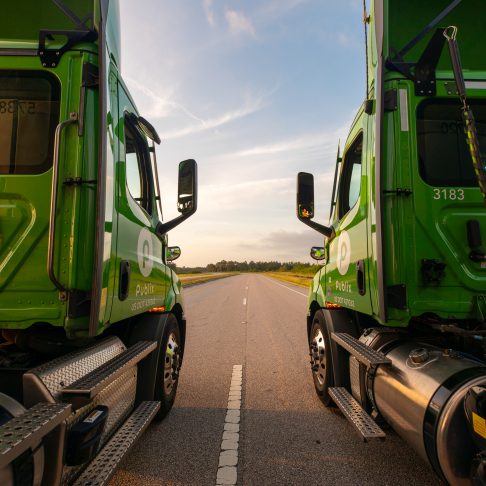 Did you know Publix has 1,225 drivers and nine dispatch locations serving seven states? These dispatch locations ensure all of our stores receive the product they need. Typically, drivers average about 2.5 runs a day. That means they take one truckload out and deliver it to the store (or stores), then come back for a second load.
In busier cities, like Miami, our drivers have more stops than rural areas like McCalla, AL. Even having different product to deliver will affect the amount of stops a driver has on their truck. For example, milk deliveries require six to eight stops per run because they are delivering just milk instead of other products.
Even hurricanes can impact our drivers' daily routine! During hurricanes and emergency events, schedules are adjusted to have additional drivers available to service our stores. The number of drivers needed, and the type of supplies being delivered, depends on the event and severity. You may have even seen the viral videos of our truck drivers delivering to areas recently hit by a hurricane. There is a sense of relief when our trucks drivers arrive with more supplies!
Becoming a Publix truck driver.
To become a Publix truck driver, you must be currently employed in one of our distribution warehouse locations. Considerations for new drivers are reviewed quarterly and the associates are selected based on their Facility Length of Service (FLOS). The Fleet Safety Manager reviews the associate's motor vehicle record to ensure they have a safe driving record, then a background check is completed, and the associate must pass a drug screen and DOT physical.
Friendly competition.
It's not all work for our truck drivers! Our company's drivers compete in the National Truck Driving Championship annually. Each year our dispatch locations host local Truck Driving Championships (TDC). At these championships, a skills course is set up for drivers to compete on. Those with the highest score, usually two to three drivers from each location, move on to the State TDC where they compete against other companies like UPS, Fed-Ex, Walmart and more. The winners of the State TDC move on to the National TDC, which is held in different locations across the country. This year 258 Publix drivers competed in their local TDC with 27 advancing to the state level!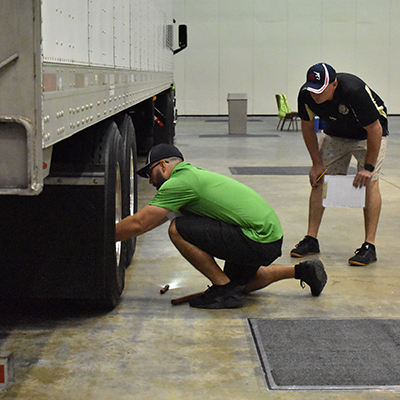 Fun facts.
Out of nine dispatch locations, Lakeland is the largest dispatch location, with about 350 drivers. Atlanta is the second largest, with about 250 drivers.
In 2018, Publix truck drivers completed 491,000 trips driving 70.6 million miles to make 1.47 million deliveries!
In 2018, our dispatch locations shipped an average of 18.7 million cases per week.
Our drivers do not exceed a 215-mile radius and return to their home terminal daily.
Runs depart over a 24-hour period, seven days a week. There are only three days that retail store deliveries are not made: Easter, Thanksgiving and Christmas.
Some of our associates have been driving for us for as long as 30 years!
Interested in learning more about careers with Publix like this one? Follow our Publix Careers pages on Facebook, Instagram, Twitter and LinkedIn to take a look inside what makes Publix a great place to work.
---