Job Spotlight: Warehouse Selector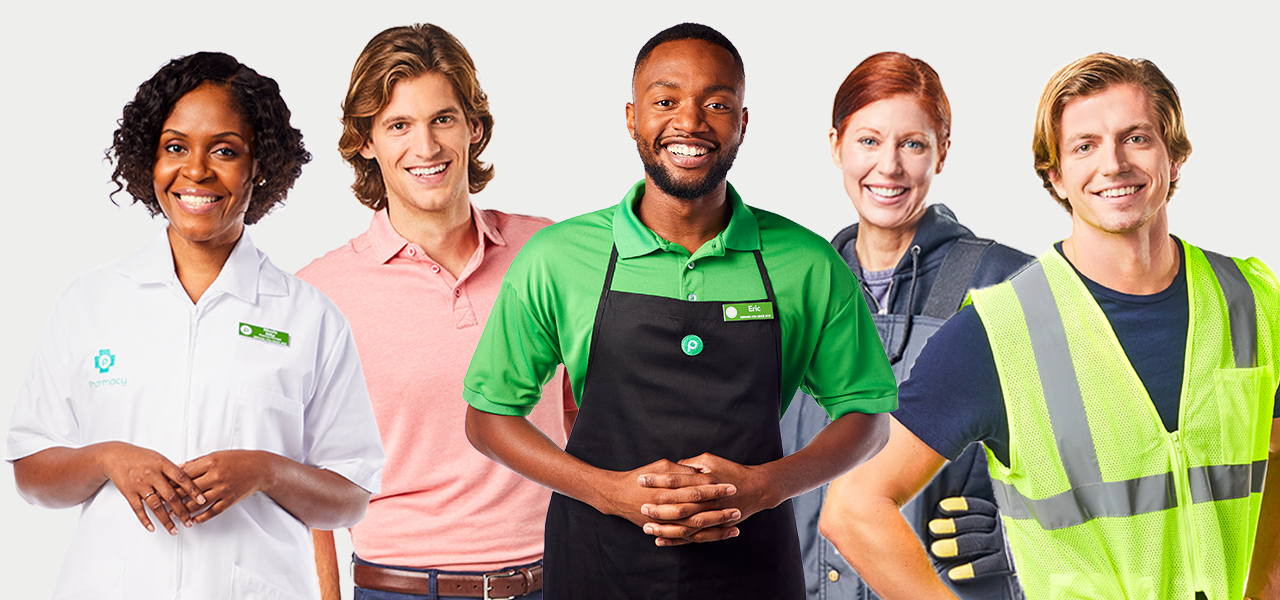 Ever wonder how your favorite products make it to the shelf at your local Publix? More than 7,000 distribution associates are responsible for getting products shipped from our warehouses to more than 1,200 stores. Our warehouse selectors play a major role in this operation by pulling products that are ordered by the store, placing them on pallets and wrapping them to be placed on trucks for delivery.
Did you know our selectors are paid based on performance? If you like the sound of an efficiency-based paycheck, can handle heavy lifting and are looking for a job with opportunities to grow, consider applying to become a Publix warehouse selector. Click here to view all current selector openings.
As a Publix warehouse selector, the more orders you complete safely and efficiently, the more money you earn each week. That means the size of your paycheck is up to you! Work in the warehouse is set up for efficiency; selectors wear high-tech headsets that notify them where to go to find, select and deliver products to the right area. It's clear that our selectors are set up for success because the average selector earns above the standard pay rate.
Work out while you work.
If you are up for the physical challenge, it pays to be a Publix warehouse selector.
Being a selector requires a lot of heavy lifting. Depending on the warehouse, the average weight you're required to lift is between 25 and 65 pounds. If you're into fitness, weight lifting or strength training, why not get paid to break a sweat? This job could help keep you in shape because our warehouse selectors are always on the move, walking, lifting, bending and stretching.
Check out this video to learn more about what a typical day looks like for a Publix warehouse selector.
Promotion from within.
At Publix, we value hard work and commitment, which is why we believe in promoting from within the company. Meet one of our warehouse operations managers, Jason Bamberger. Jason is one of hundreds of distribution associates who began his career in an entry-level position, like warehouse selector, before being promoted into management. He started out as a part-time selector and worked his way up to eventually become a warehouse operations manager. In this role, he oversees the operation of our refrigerated distribution centers in Lakeland and Sarasota, Florida.
While there are many roles in distribution, Jason believes that starting as a warehouse selector is one of the best ways to advance your career at Publix. "Being a warehouse selector is physically challenging, versatile and financially rewarding," Jason shared. "Selectors have the opportunity to learn about our supply chain, the importance of vendor relationships and how we respond to the changing needs of our customers."
If you're looking for advancement opportunities, but aren't interested in management, there are many other roles within distribution that we promote into. For example, did you know that all Publix truck driver positions are filled internally? We prefer that our truck drivers understand the business inside and out, and hiring decisions are made based on a warehouse associate's performance, their driving record and the length of time they worked in the warehouse.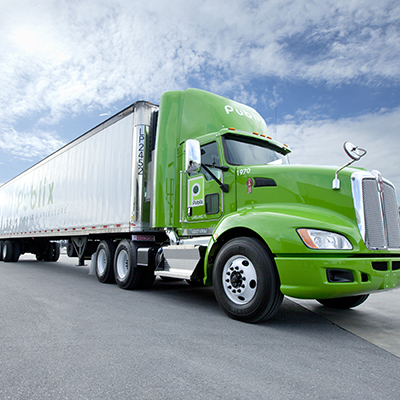 Apply today.
If you're ready for a career in our distribution department, apply online to become a warehouse selector! We operate nine (soon to be 10) warehouse facilities in the following areas:
Boynton Beach, Florida
Deerfield Beach, Florida
Greensboro, North Carolina (Coming Soon – 2022)
Jacksonville, Florida
Lakeland, Florida
Lawrenceville, Georgia
McCalla, Alabama
Miami, Florida
Orlando, Florida
Sarasota, Florida
We're looking for candidates who have a strong work ethic, are willing to learn and have a desire to grow with us. Now is a great time to join our team of more than 200,000 Publix associates who are committed to providing our customers with an exceptional shopping experience.
Follow our Publix Careers channels on Facebook, Instagram, Twitter and LinkedIn to connect with our recruiters and learn more about what makes Publix a great place to work.
---