Publix Patriots: Aircrewman to Manager of Warehousing Operations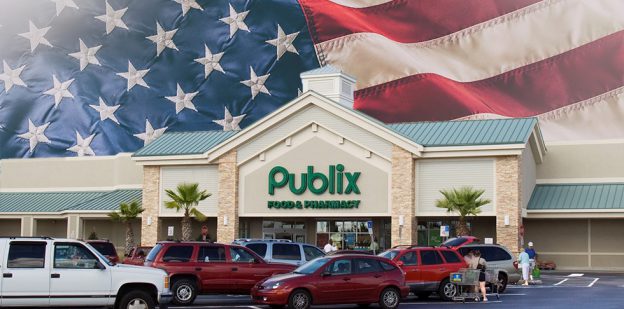 Publix associates enjoy a variety of benefits, including career development and advancement. It's not uncommon to meet associates that have been with the company for 20, 30, even 40 years. We love spotlighting our associates and sharing their unique Publix stories. In our Publix Patriots blog series, we meet military veterans who have found a career with Publix. Today, we meet a Publix associate of almost 27 years who uses the skills he picked up in the military to assist him with his daily responsibilities at Publix.
Meet Rich, manager of warehousing operations.
Rich served in the United States Navy for five years. After high school, he was looking for something adventurous to do and thought serving his country as a Navel Aircrewman would be the perfect fit.
"I had the opportunity to visit some interesting places, inside and outside of the U.S. To name a few, I visited Guam, Japan, South Korea, Thailand, Bahrain, Saudi Arabia, and more. It was so much fun, but I also missed home."
When Rich retired from the military, he was an aircrewman on an EP-3 reconnaissance aircraft, an aviation electronics technician 3rd class. With a technician background, one might wonder how Rich found his way to Publix.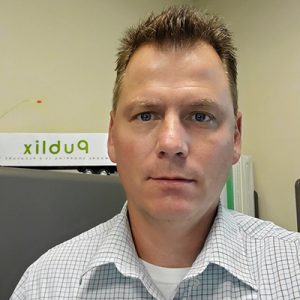 "When I returned home from the military, my sister told me one of her friends worked at the Publix Sarasota distribution center. She told me it was a great place to work with lots of opportunities. So, I decided to give it a shot."
Rich joined Publix in 1995 as a part-time warehouse person. One year later, he moved into a loader position.
While in the military, he developed a strong work ethic. He used his work ethic to push himself to succeed and learn more at Publix.
In 2002, he was promoted to a high velocity (HV) frontline supervisor role. Rich grew in that role for six years before being promoted to HV department head then HV superintendent. In 2018, he became a dispatch superintendent and today, serves as the warehouse operations manager at our Orlando distribution center. Throughout his career, Rich spent time at the Sarasota and McCalla distribution centers learning as much as he could to set himself up for success in his role in Orlando.
How Rich's military background helped him at Publix.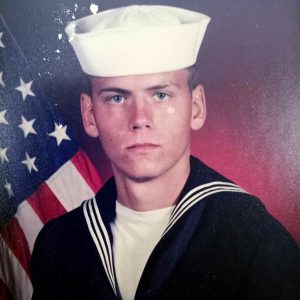 There's many skills Rich learned and developed in the military that he uses in his career at Publix. Being a manager of warehousing operations comes with several responsibilities. Each day, Rich oversees the warehouse operations of the Orlando distribution center and pharmacy warehouses. He works with managers to identify ways to improve service to our stores, ensure food and associate safety, and control costs.
"Every day is different and new challenges arise. My transition out of the military was seamless. The Navy made me better equipped to face any challenge."
Rich uses his experience of working with large groups of people to communicate efficiently and effectively to his teams and associates.
"In the military, I worked with a diverse group of people from all over the world and learning about different cultures was an invaluable experience. Everyone has a story. I'm fortunate to be a part of the Orlando team. We have so many great managers and associates."
The military taught Rich to value communication and teamwork. No matter which area of the warehouse his associates are supporting, he pushes everyone to work together as a team to get work done.
Rich wants military veterans to know that there are a lot of military skills and careers that translate to Publix.
"All branches of the service are well-represented by Publix associates. There's a place for every veteran who wants another meaningful career. The opportunities at Publix are endless."
Interested in learning more about Publix careers? Connect with us on Facebook, Twitter, LinkedIn or Instagram!