Publix Patriots: From Helicopter Pilot and Warrant Officer to Systems Analyst and Programmer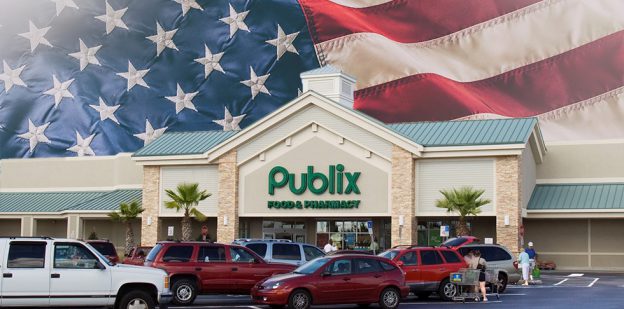 We love sharing our associates' unique career paths! In our Publix Patriots blog series, we share stories from military veterans who found a career with Publix. Did you know Publix is recognized as one of Forbes' Best Employers for Veterans? Today, we meet a systems analyst and programmer who used his military background to help build a career at Publix.
Meet Souk, Systems Analyst and Programmer.
Souk spent 16 years in the Florida Army National Guard, where he piloted a Black Hawk helicopter! He retired as a helicopter pilot and warrant officer.
In 2007, Souk pursued a career at Publix. At the time, his sister worked at Publix and encouraged him to take a closer look. Upon learning about the vast growth opportunities, he joined the team as a warehouse floor selector.
Souk has held various distribution and information systems positions, including dispatch backhaul coordinator, transportation systems operator, corporate distribution systems operator, systems support engineer 1 and systems support engineer 2, and he is now a systems analyst and programmer. Since starting his career at Publix, he has been called on for various deployments and trainings with the Florida Army National Guard. During those efforts, Souk became a class honor graduate of the Warrant Officer Candidate School and a qualified Black Hawk pilot.
After achieving these accomplishments, Souk decided to take a break from the military to focus on his young children and Publix career.
"I returned my gratitude to Publix by using these military experiences and skills to drive many business results that helped contribute to my last three promotions in the past four years," Souk said.
How Souk's military background helped him at Publix.
Piloting a helicopter might not be a daily task of a systems analyst and programmer at Publix, but there are many skills Souk developed in the military that he uses in his current role.
"My primary technical skills throughout my military career, or Military Occupational Specialties (MOS), of radar operator, flight engineer and aviator do not directly apply to my current role," he said. "But my 16 years of continuous professional military training and experience in mission planning, leadership, organization and communication are useful to run a company of any size."
In fact, Souk notes that many of the soft skills he learned in the military benefit his career at Publix daily.
"These soft skills are unspoken universal skills that allow you to move around in any organization. A specific technical skill gets you a job, but soft skills are needed to grow beyond that role," he said. "My current role on the warehousing modernization team is to help select and implement a new warehouse management system that Publix will use for the next few decades. This is a long-term project with excellent opportunity for further advancement at Publix."
Souk advises other military veterans interested in a career with Publix to search for help from other veterans like himself or utilize support organizations to help translate military experience into the civilian market.
"It can be challenging to put your experiences into the right words for civilian employers to understand and translate to a specific job posting. My advice is to focus on delivering exceptional results, improve the skills and personal development of your peers and stay professional," Souk said. "Observe, position and adapt yourself to learn whatever is necessary to achieve your goals."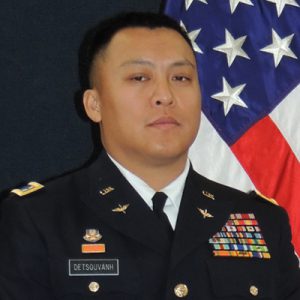 Help us share our Publix Patriots stories with veterans interested in career opportunities at Publix! Connect with us on Facebook, Twitter, Instagram and LinkedIn to learn about the various career paths available at Publix and what makes Publix a great place to work.