Publix Patriots: Lieutenant Colonel to Strategy Team Leader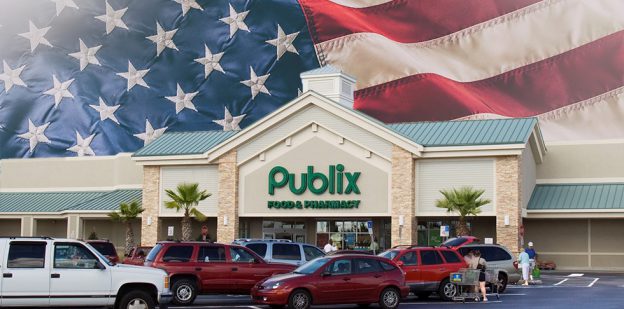 At Publix, we are proud to employ veterans. Our Publix Patriots blog series highlights some of our military veteran associates and the second home they found working at Publix. Today we learn how a 21-year veteran changed career paths to become a team leader at Publix.
Meet Scott, Strategy Team Leader.
Scott served in the U.S. Army for 21 years and retired as a lieutenant colonel. He held various positions during his service including platoon leader, company commander, field office commander, and strategic and operational planner. He was deployed to Afghanistan, Bosnia-Herzegovina, Haiti, Iraq, Kuwait, Qatar and Senegal. Scott also held several positions in the intelligence community, and, before his retirement, he led Reserve Officers' Training Corps (ROTC) programs at Florida Southern College, Southeastern University and Polk State College in Lakeland, Florida.
Scott considered Publix as a potential employer because of the high standards and reputation of the company, and five years ago he joined the Publix family as a strategy team leader. Scott's job is to provide project management and team facilitation services to our business units. He also helps the Pharmacy leadership team develop and manage their business strategy.
How Scott's military background helped him at Publix.
Scott developed his strategic planning skills and learned the importance of cultural sensitivity and teamwork in the military.
"During my time in the Army, I was immersed in different cultures across the world. Those experiences enabled me to first recognize Publix's unique culture, then helped me understand how to work within it effectively with my team members."
Scott's experiences proved how critical these skills and insights are to achieving results.
"The military taught me perspective, which continues to serve me very well in my role," Scott said. "My fellow strategy team leaders all have very diverse backgrounds and experiences, both outside and inside Publix. We bring different perspectives when considering challenges and obstacles, which helps make for creative problem-solving. These differences are truly instrumental in helping our team create and execute robust strategic plans."
When asked what advice Scott would provide other veterans who are seeking a job at Publix, he said that trusting in the military training and its application in the civilian world is a key factor.
"Publix truly is a great place for veterans to work," Scott said. "I believe the skills I learned in the Army greatly contributed to being hired in the strategy support department. The values, the discipline and the teamwork mindset all carry over and are valued by Publix."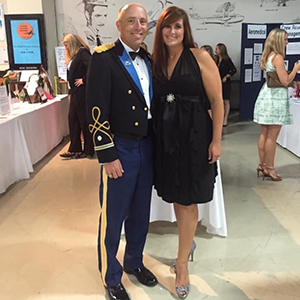 If you are a fellow veteran and Scott's story inspires you to explore career opportunities at Publix, don't hesitate to connect with us on Facebook, Twitter or Instagram. Follow us as we continue to tell stories from our military and veteran associates. We even have a Publix Patriots LinkedIn showcase page where you can stay connected with all our veteran-related content.
Interested in opportunities at our corporate office, warehousing or manufacturing? Visit our Careers site to learn about current openings you could be eligible for.