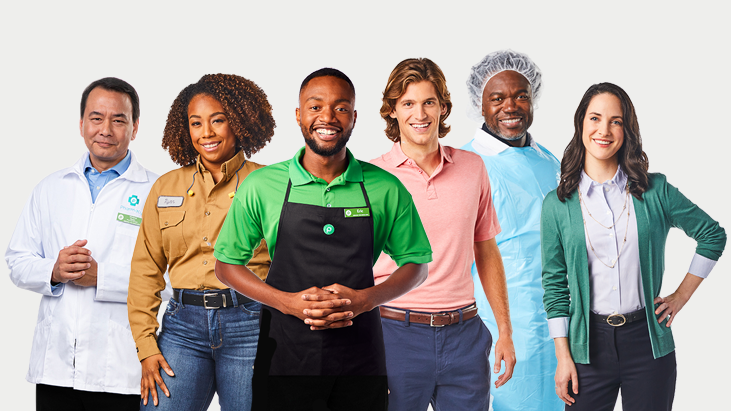 6 Tips for Getting a Job at Publix.
By Jazmyn M. | September 11, 2019
At Publix, we are known for providing premier customer service. Our founder, Mr. George, believed all customers should be "treated like kings and queens." To keep this legacy alive, we focus our efforts on hiring the right people to best serve our customers.
If you have a passion for people and are interested in joining an award-winning team, check out our tips below for getting your foot in the door at a Publix store near you. You can apply online to work at any Publix store in your area.
Take your time answering the questionnaire.
Living in a world of all things fast and digital, it's easy to rush through any process, especially one that is now entirely online. Our online application will prompt you to answer a series of questions that help us measure your customer service and problem-solving skills. Slow down and think about your answers. It could make or break your chances of being selected for an interview.
Keep an open availability.
The more available you are to work throughout the week and weekend, the better! While our managers try to accommodate associates' schedules, our stores are often busiest during nights and weekends. You have a better chance at being selected for an interview if you have an open availability. You are more than welcome to discuss your availability with the store manager before or after you apply to see if your current schedule meets their needs.
Include relevant work history.
Our managers often look for candidates with previous experience in retail, customer service or food preparation. If you have any work history that is similar to work we do at Publix, don't forget to include that on your application. Having relevant experience will help your application stand out.
Introduce yourself to management.
Applying to work at a Publix store is now easier than ever. Our online application process allows candidates to apply from their mobile phone or computer without having to step foot in the store. Don't let this convenience stop you from stopping by the store to introduce yourself to management. At Publix, we like for our associates to go above and beyond expectations. Going the extra mile to show you are interested in the opportunity could increase your chances of landing an interview.
Keep your application updated.
While our stores accept applications year-round, not all our stores have immediate needs. Keep your application updated every 30 days. This will ensure your information stays current and that your application stays active and visible to the store manager.
Land an interview? Be professional!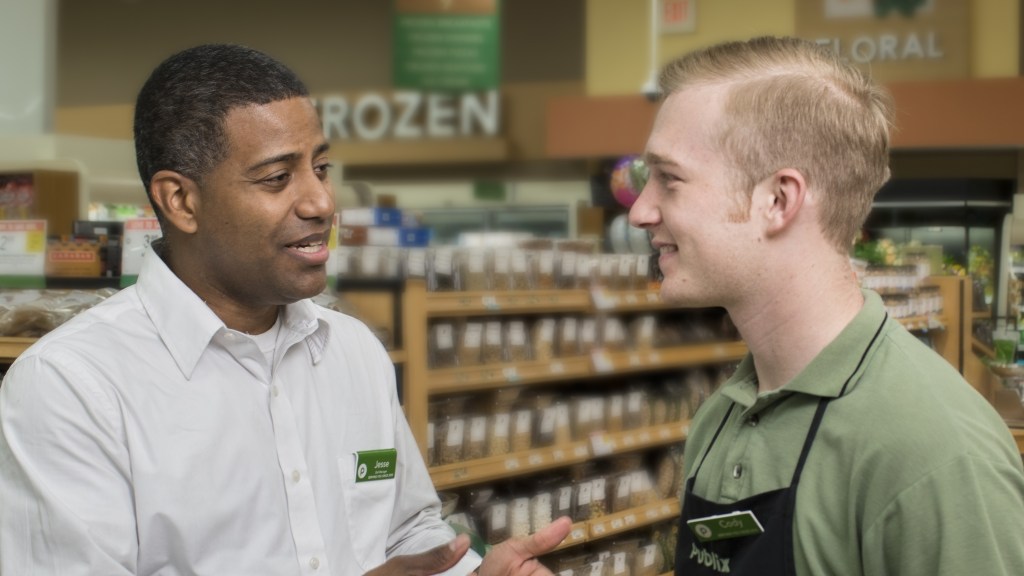 If you followed all these tips and you made it to the interview stage, don't get too comfortable. Continue to impress by being professional and showing up to your interview 15 minutes early, dress in business-professional attire and bring a resume. Read about some of our interview tips and learn more ways to make a great impression.
Applying to work at Publix could be your first step into a rewarding career. Did you know that our stores promote from within? You can start in any of our entry-level positions and work your way up to management. Our store managers earn more than $120,000 a year, and our CEO, Todd Jones, started his career as a bagger working his way up through retail.
As a Publix associate, you can take advantage of additional opportunities internally at our corporate offices, distribution centers and manufacturing facilities. Check out our current openings online. There are so many opportunities at Publix. Apply online to join our family of more than 200,000 associates dedicated to making Publix the place where shopping is a pleasure.
---