Publix Patriots: Boatswain's Mate to Customer Care Specialist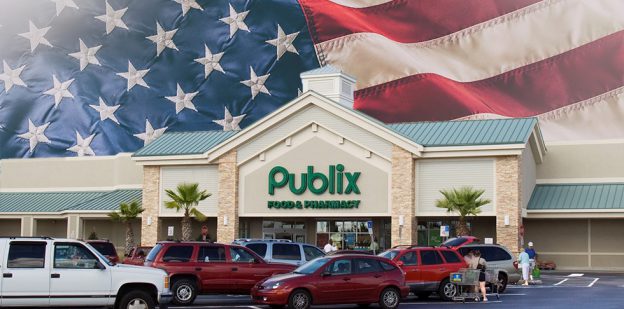 On Veterans Day and every day, we stop to salute our military veterans for their sacrifice and service to our country. As part of our Publix Patriots series, we recognize the valuable contributions of our veterans by sharing stories of how their military backgrounds helped them find success at Publix.
Meet John, customer care specialist.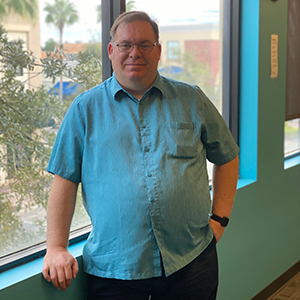 John always knew Publix was a great place to work because he grew up in a family filled with Publix associates. His path to Publix, however, came after serving his country for six years in the U.S. Navy as a Boatswain's Mate aboard the USS L. Y. Spear (AS-36) Submarine Tender. He joined the Publix family as a part-time cashier in 2010, and later advanced his career as a full-time customer care specialist at the corporate office, helping assist our customers.
How John's military background helped him at Publix.
The Navy taught John the importance of respecting others and collaborating as a team to successfully complete a mission. "I worked with people from different backgrounds with different opinions. Learning to utilize one another's strengths helped us accomplish our missions," John shared. "Teamwork helps everyone accomplish much more than one person can achieve on their own." John puts this philosophy into practice every day at Publix, and it helps him work seamlessly with other associates.
John also learned the importance of performing tasks to the best of his ability and ensuring systems run at full potential. "In the Navy, your work and how well it's completed are crucial aspects to keeping yourself and your team safe on a mission. If systems weren't maintained properly, they could fail when they were most needed. The same is true with our work at Publix. Failure to properly carry out our mission and our part at Publix can lead to a decrease in our customer service standards."
John's even put some of the light-hearted responsibilities he had while serving in the military into practical and meaningful use at Publix.
"I helped fill in for Santa during my ship's Christmas party. My ship had 1,100 sailors on it, and with the addition of spouses and kids, there were around 4,000 people on board during the party. Interacting with so many parents and children definitely increases your focus and awareness skills, and I began to intuitively understand how to interact with them based on small behavioral cues." This skill set has contributed to John's success as a customer care specialist.  "When you are helping a customer, they are what matters at that time. There may be things happening all around you, but you are in that moment to make them feel heard, understood and valued."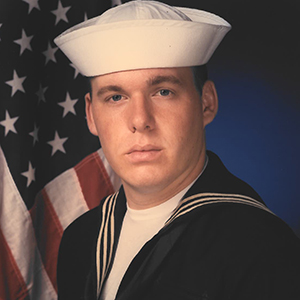 We deeply appreciate John's contributions to our country and to our company. If you know a veteran looking for a new career opportunity, please share our Publix Patriots LinkedIn showcase page, where we post other testimonials from our military veteran associates that illustrate how military experience can add value to a career at Publix.
Interested in learning more about careers with Publix? Follow our Publix Careers pages on Facebook, Instagram, Twitter and LinkedIn to take a look inside what makes Publix a great place to work.