Publix Patriots: From Legal Administration Chief to Divisional Associate Relations Manager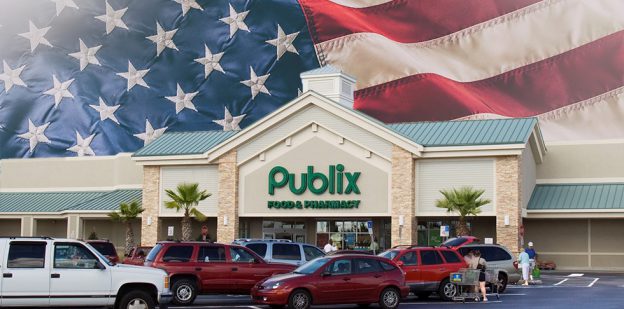 There are many skills picked up in the military that translates to a career at Publix. In fact, some military veterans find a home at Publix after retiring from their military career. In our Publix Patriots blog series, we highlight military veterans who have found a career at Publix. Today, we meet a divisional associate relations manager and learn about his time in the U.S. Marines.
Meet Eddie, Divisional Associate Relations Manager.
Eddie was looking for a challenge other than traditional higher education when he joined the military. He was no stranger to military life and enjoyed his experience before and after joining.
"My dad was also in the military (retired from the U.S. Army). We lived in different places across the country. Therefore, being afforded the opportunity to travel the world and be further exposed to different cultures across the world was what I enjoyed most."
Eddie spent eight years in the Marine Corps before retiring as a legal administration chief. After retirement, he found himself working at various companies and government agencies but didn't feel like he had found his home yet.
"The culture and reputation of Publix has always been very attractive to me. I decided to apply and joined the team as an employment law investigator."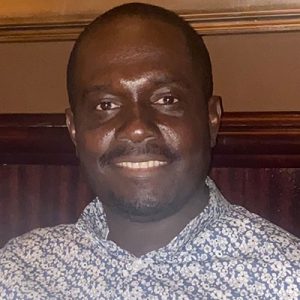 Eddie then served time as a retail associate relations specialist before stepping into his current role as a divisional associate relations manager.
"I oversee and manage the overall associate relations functions within the central Florida region. This is done by developing, enhancing or supporting human resources initiatives in support of retail operations."
How Eddie's military background helped him at Publix.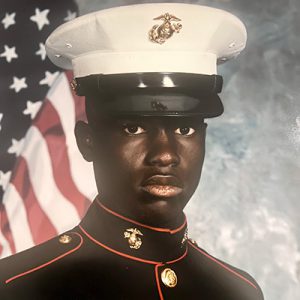 Supporting the entire central Florida region of a company is no easy task but Eddie uses his experience in the military to help him succeed in his career at Publix.
"The Marine Corps assisted me in enhancing and honing skills in leading and developing others, being agile and adaptive to change, as well as resilience through the more challenging times."
In the military, Eddie learned to lead a diverse group of individuals. That's a skill he uses daily when leading our associate relations team to ensure our associates are taken care of and being mentored to step into their next roles at Publix.
"There are a lot of similarities with Publix and the military, including the opportunity to have a great career and solid retirement. Publix offers a multitude of business areas and job classes that are comparable to those within the military, such as supply positions, warehouse jobs, distribution, truck driving, technology and more."
For Eddie, he utilizes the soft skills he picked up in the military but also uses the investigation techniques and understandings of the legal system in his daily work at Publix. He wants military veterans to know that military skills are translatable to jobs and careers at Publix.
"Publix is a great place to work, and I would recommend any veteran look into opportunities in any of our business areas. Be patient to find the job that relates the most to your time in the military. The positions are there, you just have to find them."
"If you desire a career with an amazing company that has opportunity for advancement in multiple directions, all you need to do is apply. The opportunities are endless."
Are you a military veteran looking for a Publix career?  Connect with us on Facebook, Twitter,  Instagram, or  LinkedIn!